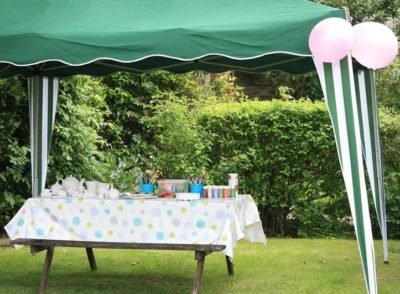 Pottery Painting Parties
Great fun for both adult groups and children's parties, pottery painting is a thoroughly enjoyable experience for all ages.
Whether you're hosting your party in your home, local village hall, school or club, I bring everything needed to create your own useable masterpieces!
Book a Pottery Party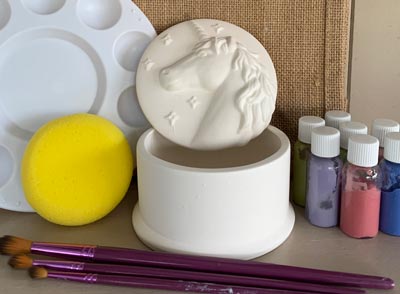 Paint at Home Kits
New to Teacup Designs are these paint your own kits for you to do at home in your own time.
The kit contains everything you need to paint your chosen piece(s) of pottery. Hire of the kit is £10, pottery starts at £5 per piece.
Browse Kits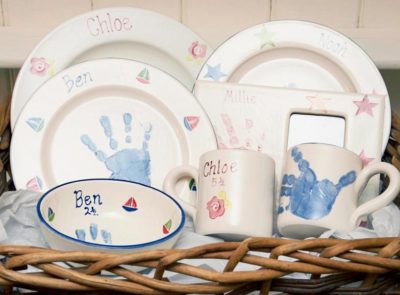 Personalised Keepsakes
Create a beautiful lasting memory of little hands and feet.
Teacup Designs have been invited along to Nurseries, Pre Schools, Toddler Groups and Private Gatherings to help create unique and personal keepsakes. I'm adding to the designs and variety of ceramics all the time.
Keepsake Pottery Prints
Hand Painted Pottery, Paint Your Own Parties and Personalised Baby Keepsakes
Welcome to Teacup Designs
Teacup Designs is based near Malmesbury, Wiltshire and is run by me, Jo Edwards. I hand paint pottery which is available to buy online and in local craft fairs and markets. I also offer pottery painting parties, usually in Malmesbury or one of the surrounding villages but I can be persuaded to travel further afield, so please do get in touch.
How it Works
Whether it's a painting party, keepsakes or my own designs, the process is the same. We start with a piece of pre fired pottery (bisque). The paints we use are water based and non toxic, so safe for babies and young children.
When the design is finished, I dip the piece into a lead free glaze and fire it in a kiln to 998C. It takes 8 hours to get up to temperature and about the same time to cool down.
Now the pottery is finished and is food safe. Your items will be delivered to you in a recycled, eco friendly gift box.